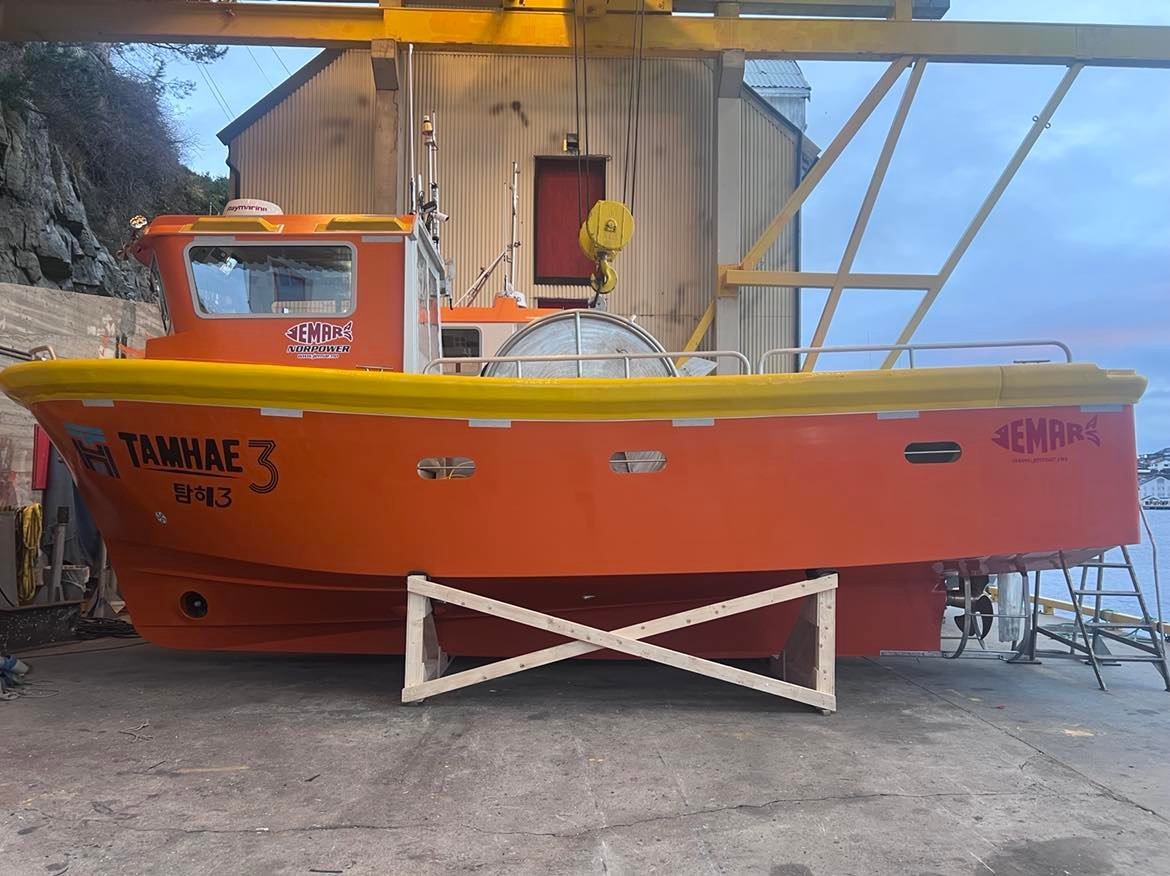 13/06/2023 by JEMAR NORPOWER AS
30ft Seismic Workboat to South-Korea
This spring we proudly delivered our fist 30ft Seismic Workboat to HJ Shipbuilding & Construction Co. Ltd. in South Korea. 
The Jemar Norpower 30ft Seismic Workboat is a special designed workboat for cable handling operations at sea. The workboat is certified as a decked boat, and the shape of the hull forms a boat with square stern and deep keel, trim and bowline inclining forward. It is regarded an ultimate combination of pull force, speed, stability, seaworthiness and reliability.
Due to the variable pitch propeller and the hull design the boat is able to tow app. 3 tons and obtain a speed of more than 25 knots. 
ENGINE: Cummins Marine diesel engine QSB 6,7 litres, 6 cylinders, 425 hp 
GEAR: Nogva HC-168 gear, red 2,95:1
PROPELLER: Controllable pitch propeller, 4 blades,